Sofa bed: "New Dormeuse Bed"
New Dormeuse Bed is a re-closable bunk bed designed by Night & Day, quickly transforming double bedrooms into triple and quadruple.
New Dormeuse Bed:
The "New Dormeuse" sofa bed is ideal for hotel rooms.
198cm wide, it is easy to find its place.
It allows you to transform a double hotel room into a triple or quadruple simply by opening the lower part of the bed and transforming it into a bunk bed.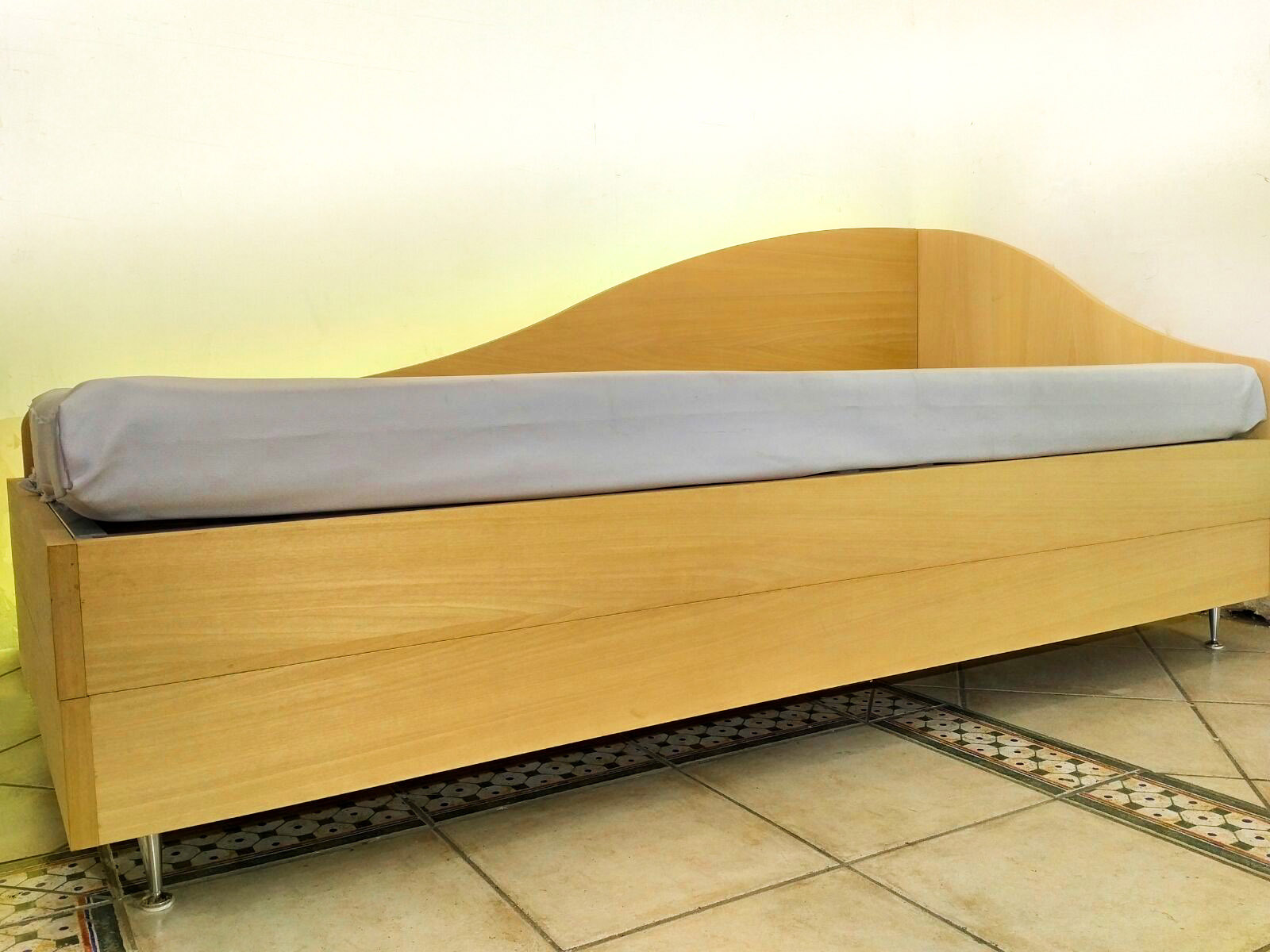 It also allows in normal homes to have one or two extra beds in case of guests.
It is completely camouflaged as a sofa when it is not necessary.
MORE THAN FUNCTIONAL IT IS THE DECORATIVE ELEMENT of the whole room. It's fine everywhere; great for hotels, individuals, companies, offices, holiday homes, students, residences etc, wherever there are people.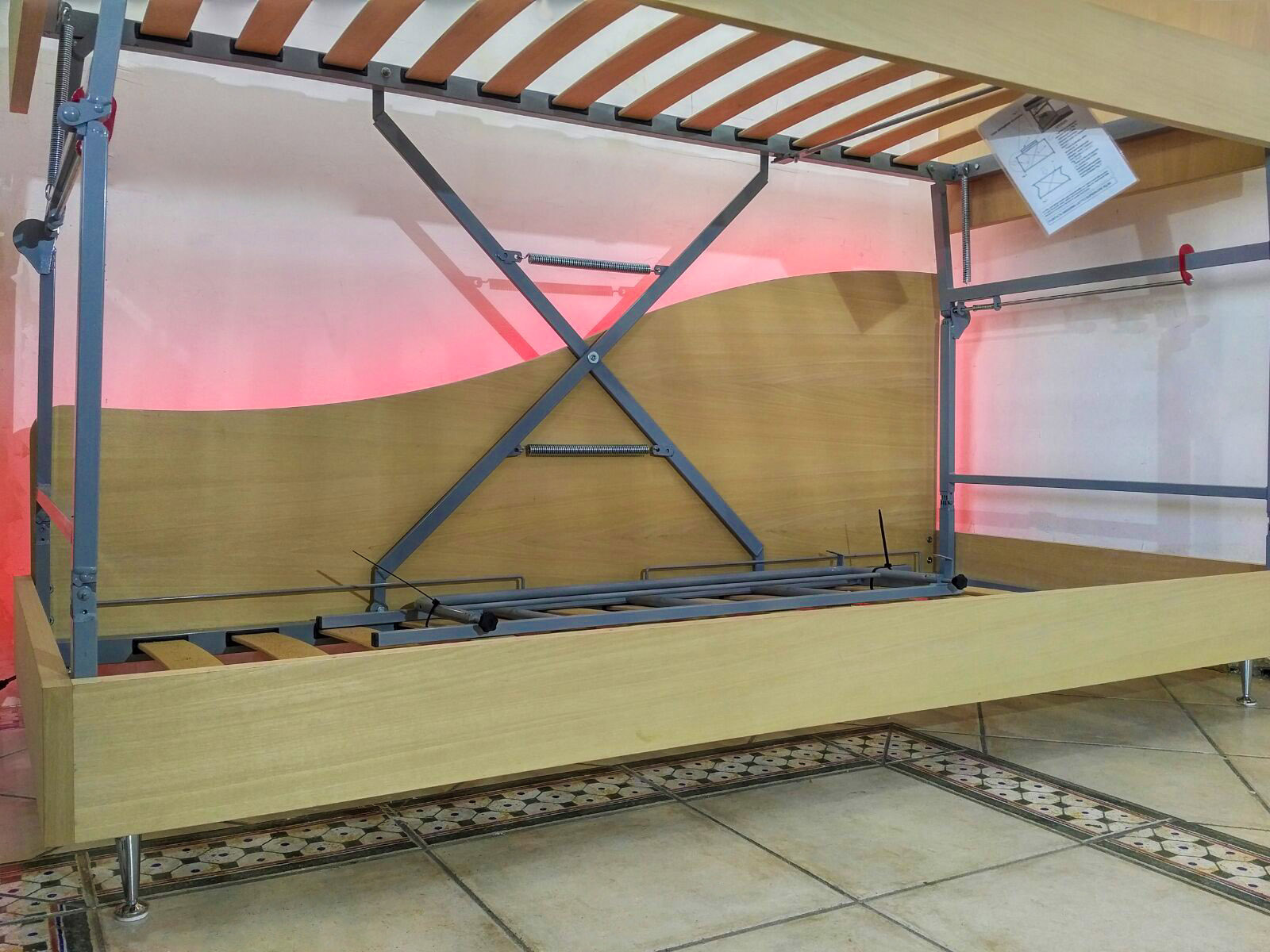 Measures:
Width 198cm depth 90cm Seat height 56cm
131cm. upper bed / floor height
useful space between the two beds 70cm
mattress width 80cm / 190 / 14H cm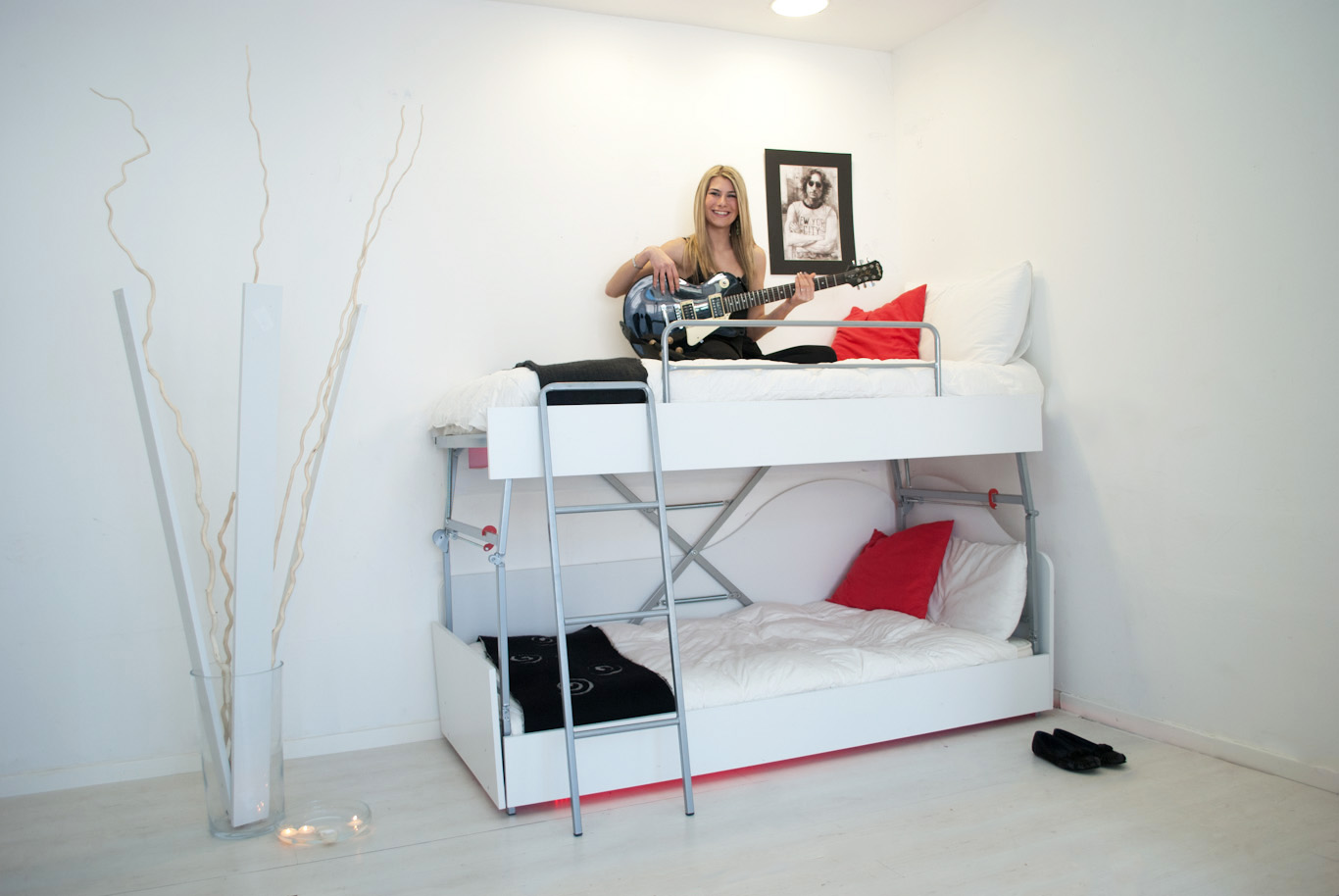 TECHNICALLY PERFECT and SAFE;
equipped with three opening blocks; two of which are inserted on the metal sides and one at the top below the upper bed, they automatically lock when the upper bed is opened, the simultaneous unlocking for all three is not possible for children or young people not because it is forbidden but because they can not do it. In the sofa position the ladder and the protection are inserted inside, they do not occupy space. The bed bases are slatted.
All the products by Night&Day are available at www.vivilospazio.com
 or www.vivilospazio.it where you can select the more languages.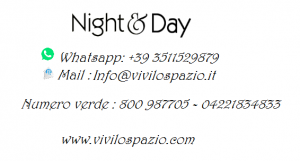 Take a picture with your mobile of where you need to put your furniture and send a message on whatsapp at
+39 3511529879 we can help you choose what you need!