Furniture for Living rooms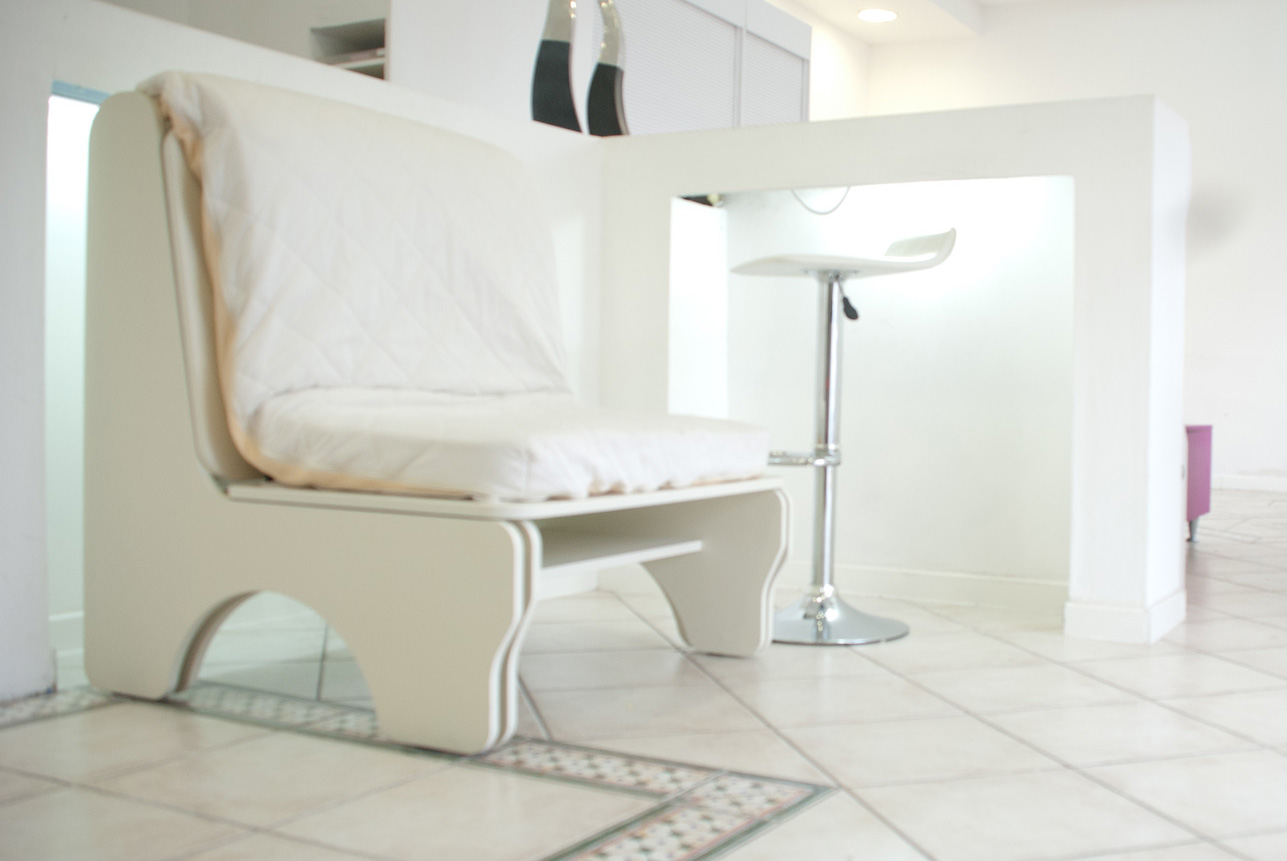 With Night&Day you can not only furnish your bedrooms and kitchens!
It is possible to find furniture for living rooms that have great style and an unique design.
Night&Day Furniture for living rooms
There's the "NINI" bed armchair that
unlike the commercial sofa bed, meets the need to sleep well.
The wooden base allows this important feature not found on the world market.
DIMENSIONS
Width 86cm depth 85 cm Backrest height 98cm
length in open bed 192cm
Height of bed / floor 50cm (incl. Mattress)
seat width 80 depth 63 height 50cm
mattress width 80cm / 190 / 10H cm (the height of the mattress conforms to the rigid bed base)
Suitable even for hotel guests, which can be inserted in double rooms that can be converted into triple rooms, in residences, in private or corporate offices / studios.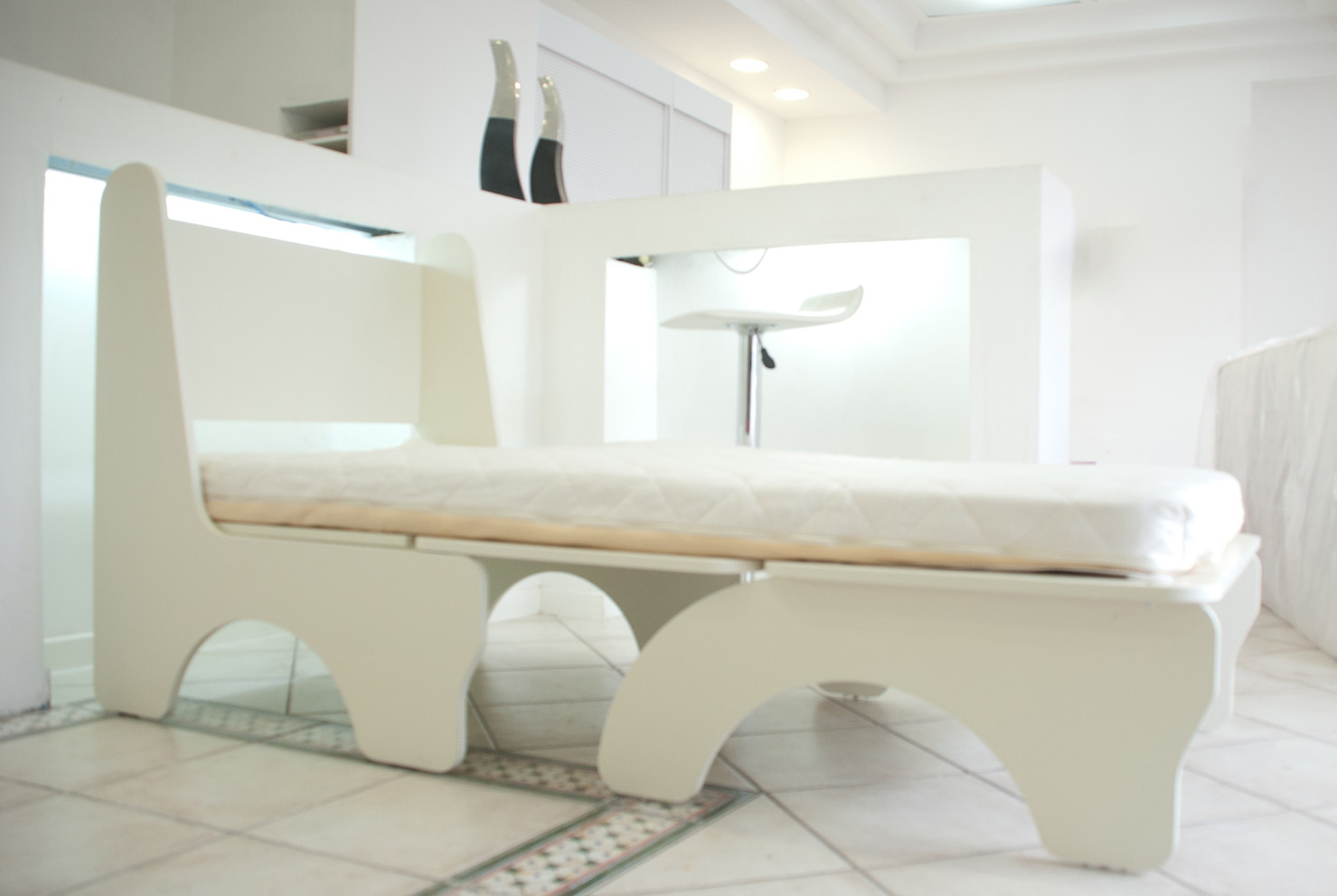 This armchair-bed can be transformed into 3 different configurations:
Simple armchair
Chaise Long
Single bed
Optimizes the spaces of the environment as well as being an excellent piece of furniture.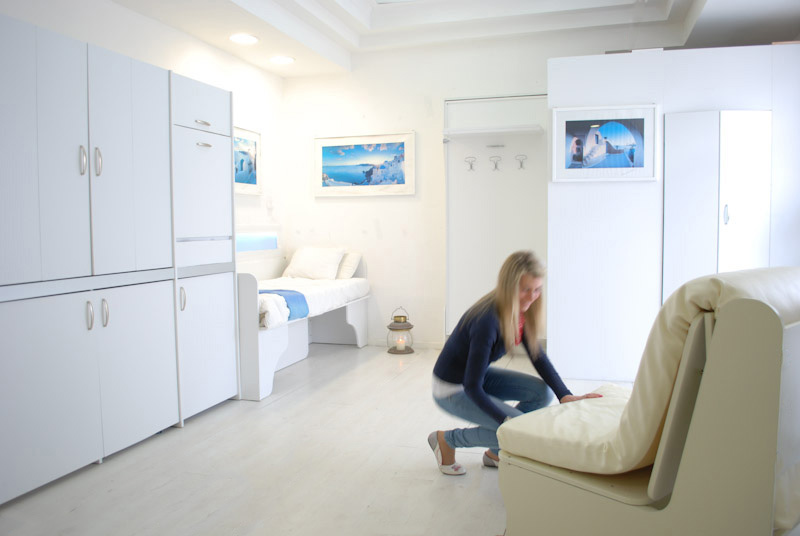 It has a very modern design and is customizable in color and style.
Made entirely of plywood, on which you sleep better than on a traditional bed, the back of the chair covers part of the mattress inserted inside (like an S) with the head visible and livable open bed, without the armrests, is a real bed.
Best choice if you have extra space in living rooms.
All the products by Night&Day are available at www.vivilospazio.com
 or www.vivilospazio.it where you can select the more languages.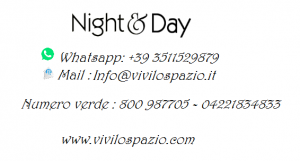 Take a picture with your mobile of where you need to put your furniture and send a message on whatsapp at
+39 3511529879 we can help you choose what you need!