Furniture for residence
Residences for summer holidays or mountain cottages need comfort in little space.
Night & Day offers exactly this! Furniture for residences, holiday homes and much more.
Furniture for residence
Often for residence vacationers you do not need to have a place to sleep but only to spend the day there.
It can happen, however, that for any unexpected event you are forced to stay for the night and have to make do with what you have.
Night & Day instead offers among its many products also the solution to have all the space when needed also having where to sleep if necessary.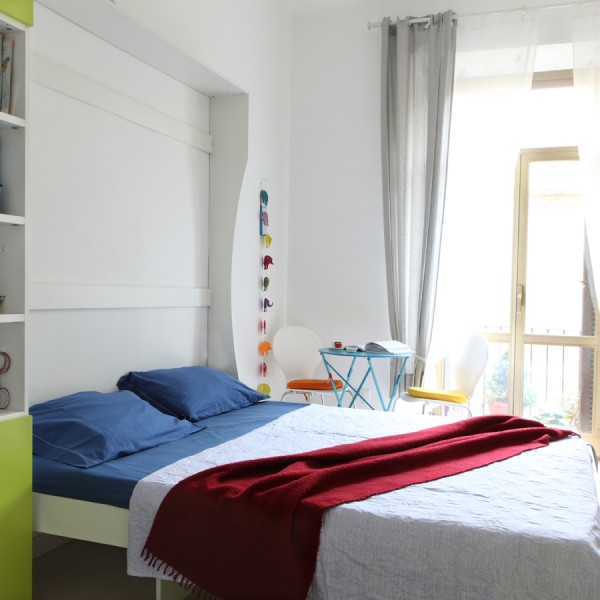 A fold-away, one-and-a-half-bed fold-away bed, standard or custom-made for your environment.
On the front panel of the closed bed you can insert the hangers, the mirror or the blackboard, etc.
Designed and produced by our company in plywood, it also closes with the duvet.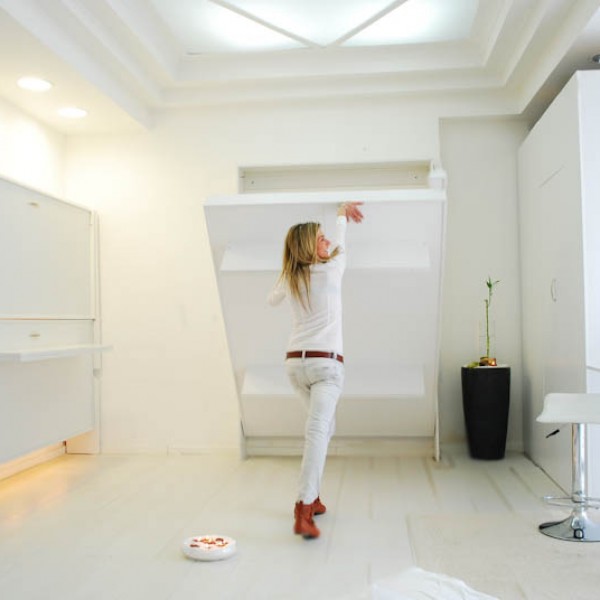 STANDARD DIMENSIONS
Width 128 cm depth 25cm Height 227cm
210 cm. open bed depth
mattress width 110cm / 200 / 16H cm
Width 154 cm
mattress width 140cm / 200 / 16H cm
Height of bed / floor 47 cm including mattress
Customizable sizes
Width 138cm
120cm wide mattress
Width 138cm
130cm wide mattress
It is therefore possible to have it closed during the daily stops and then reopen it during the rare occasions where it is necessary.
All the products by Night&Day are available at www.vivilospazio.com
 or www.vivilospazio.it where you can select the more languages.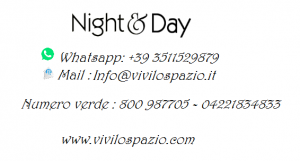 Take a picture with your mobile of where you need to put your furniture and send a message on whatsapp at
+39 3511529879 we can help you choose what you need!