Kitchens for Walser houses
The Walser houses are so cute but have a small flaw: they are too small to accommodate a normal kitchen.
Night & Day offers a wide range of kitchens for Walser houses, space saving to be exact.
Folding kitchens for walser houses
Not eye catching and functional, the Night & Day wardrobe kitchens are a combination of efficiency and amenities.
A wide range of space-saving kitchens is available at our site but today we will analyze in detail one of our compact kitchens.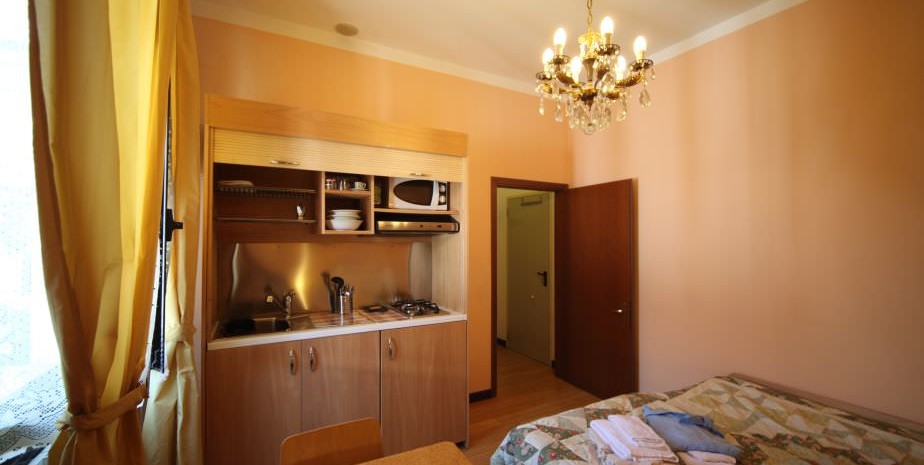 As you can see from the picture here on the side the furniture does not clutter the view when closed but instead is perfectly camouflaged with what can be the surrounding environment.
Made entirely of multilayer wood will be durable over time and pleasing to the eye.
It can be modified according to your needs for coloring and space if necessary.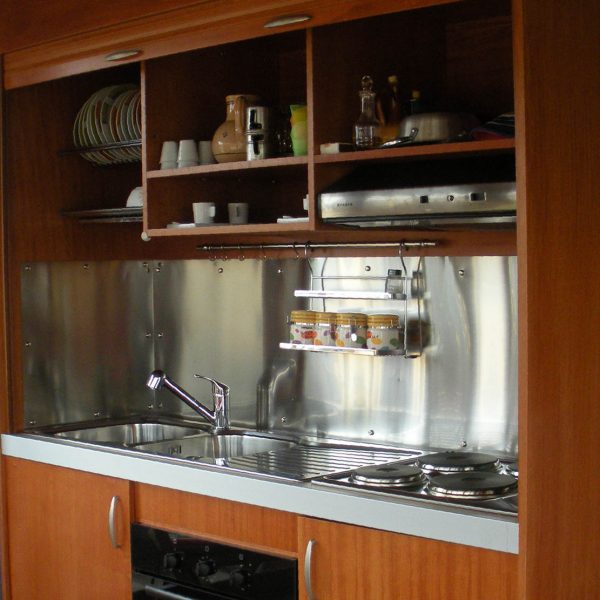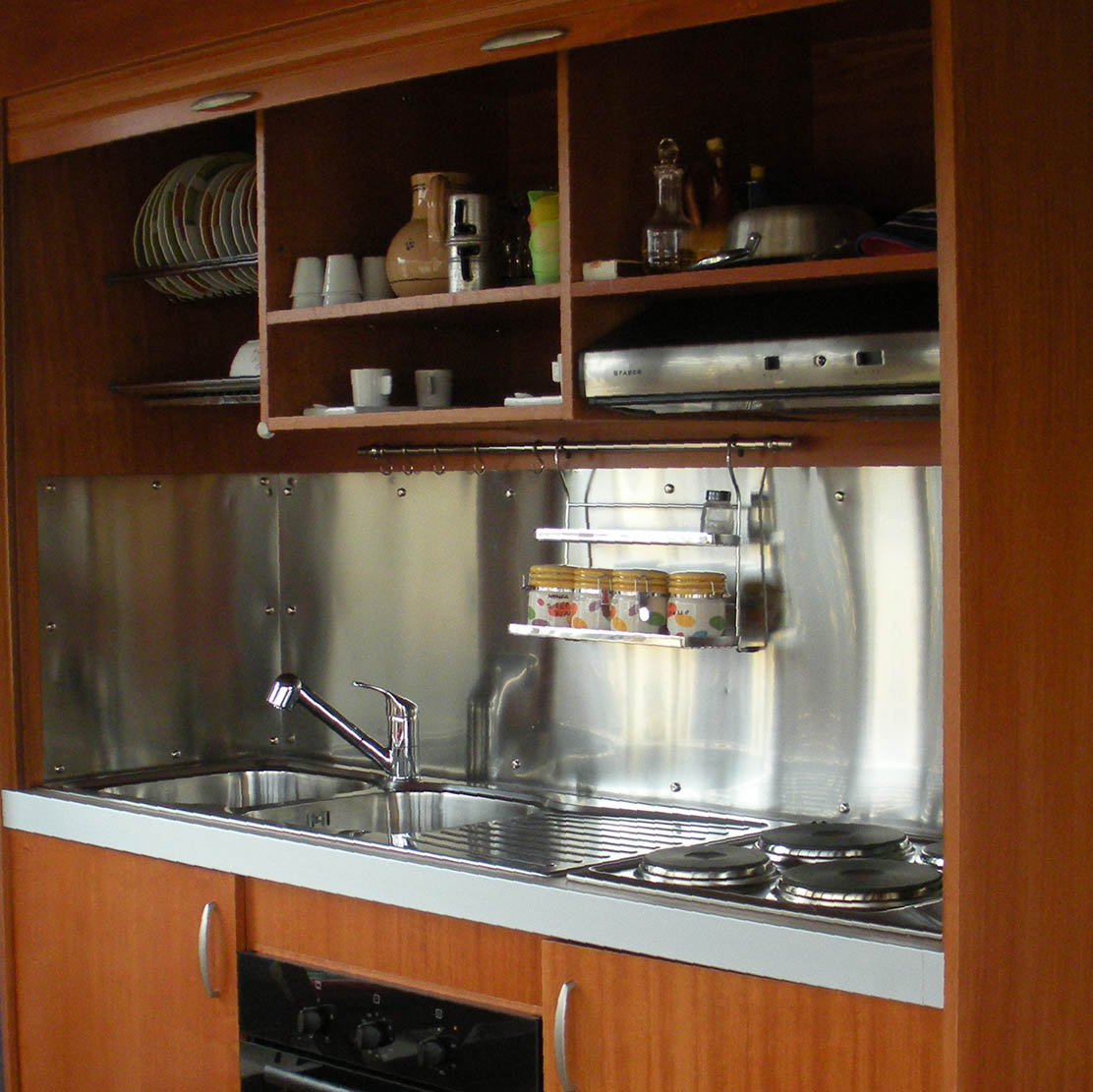 Open offers everything you need:
Two-component hob in induction or gas-ceramic glass or four valved gas elements
Sink DOUBLE basin with the drain from three
Mixer with extractable shower
Filtering hood
N, 03 Upper shelves
60cm oven inserted in hideaway suspension
Steel dish rack
140lt fridge / freezer
N.01 central storage base of two shelves
Supporting rod complete with hooks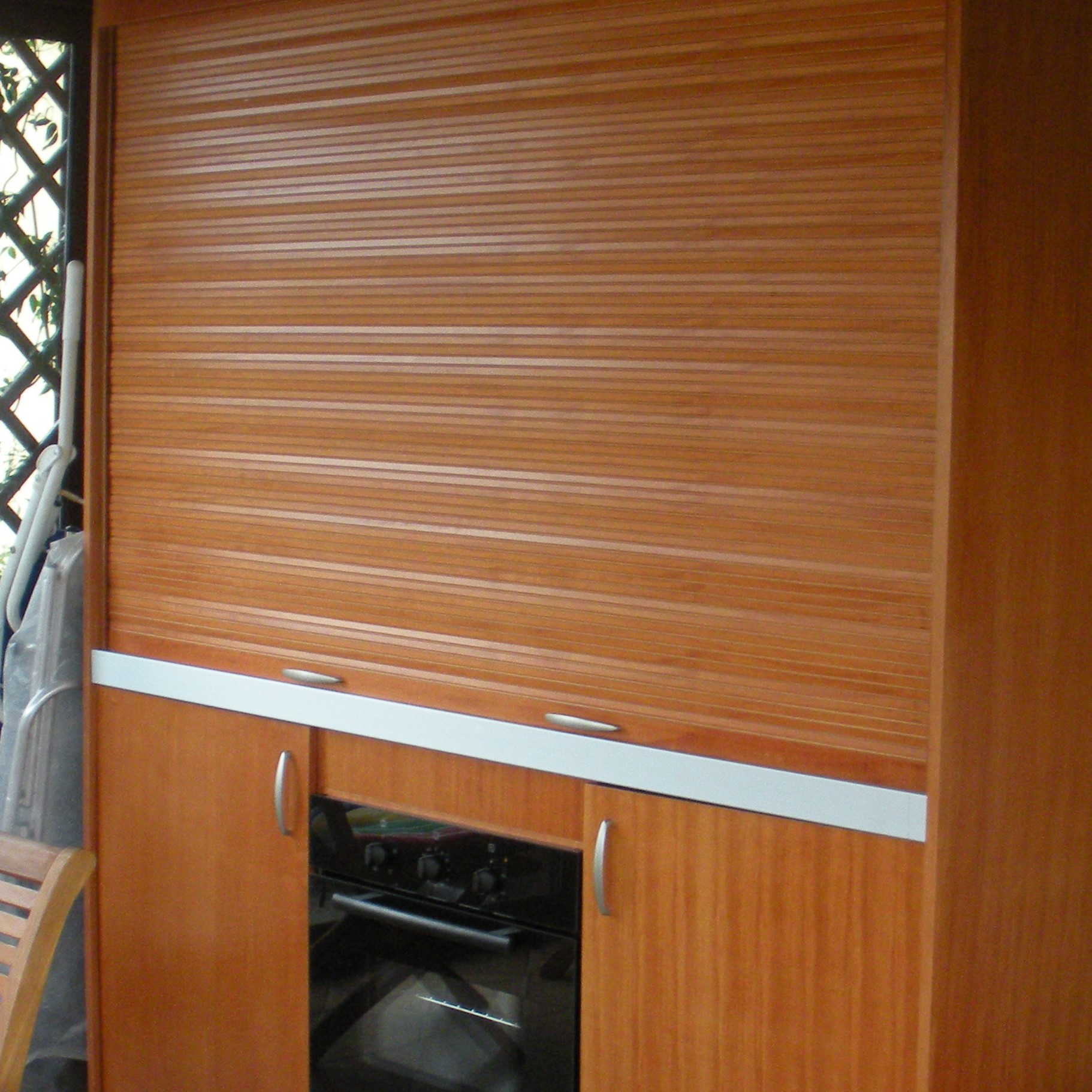 184 cm wide, it can also be adapted to rooms with reduced spaces, without cluttering, it has nothing to envy to any other kitchen.
If you want to use the divider we prepare the connections on the left or right side of the kitchen cupboard and with the back completely closed and paneled with plywood suitable to fix panels or mirrors or LED panels of our design and production.
In short, the kitchen is suitable to have everything but in a very reduced space, thus saving space that can be used with other furniture and furnishings.
All the products by Night&Day are available at www.vivilospazio.com
 or www.vivilospazio.it where you can select the more languages.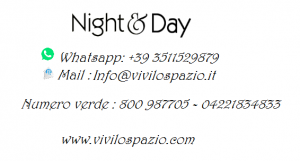 Take a picture with your mobile of where you need to put your furniture and send a message on whatsapp at
+39 3511529879 we can help you choose what you need!