Folding beds for Alpine Refuges
Owners of alpine huts designed to accommodate mountaineers and hikers are practical and comfortable, offering a wide range of accommodation services.
Night & Day offers them a wide range of space-saving folding beds to furnish small rooms so that they can be transformed into triple or quadruple rooms as needed.
Folding beds for shelters
A room that is usually for two people can easily accommodate three or four adding the space-saving beds by Night & Day that in case of non-use can be safely closed and do not clutter absolutely.
An example can be our "Console double" practical and comfortable bunk bed that can be completely placed in the wall.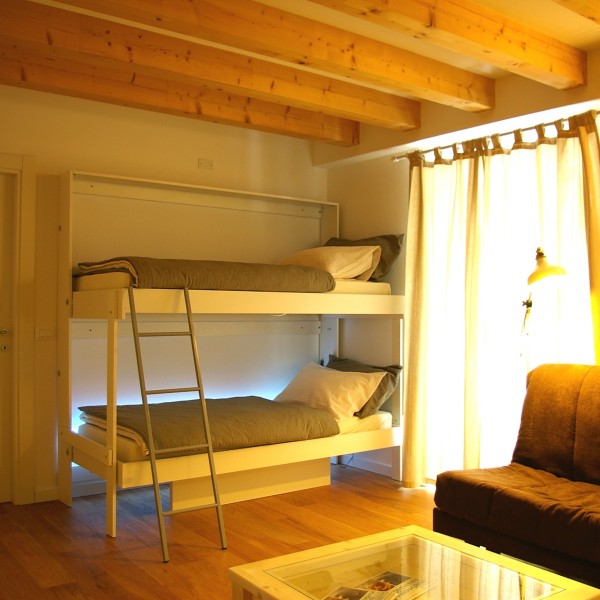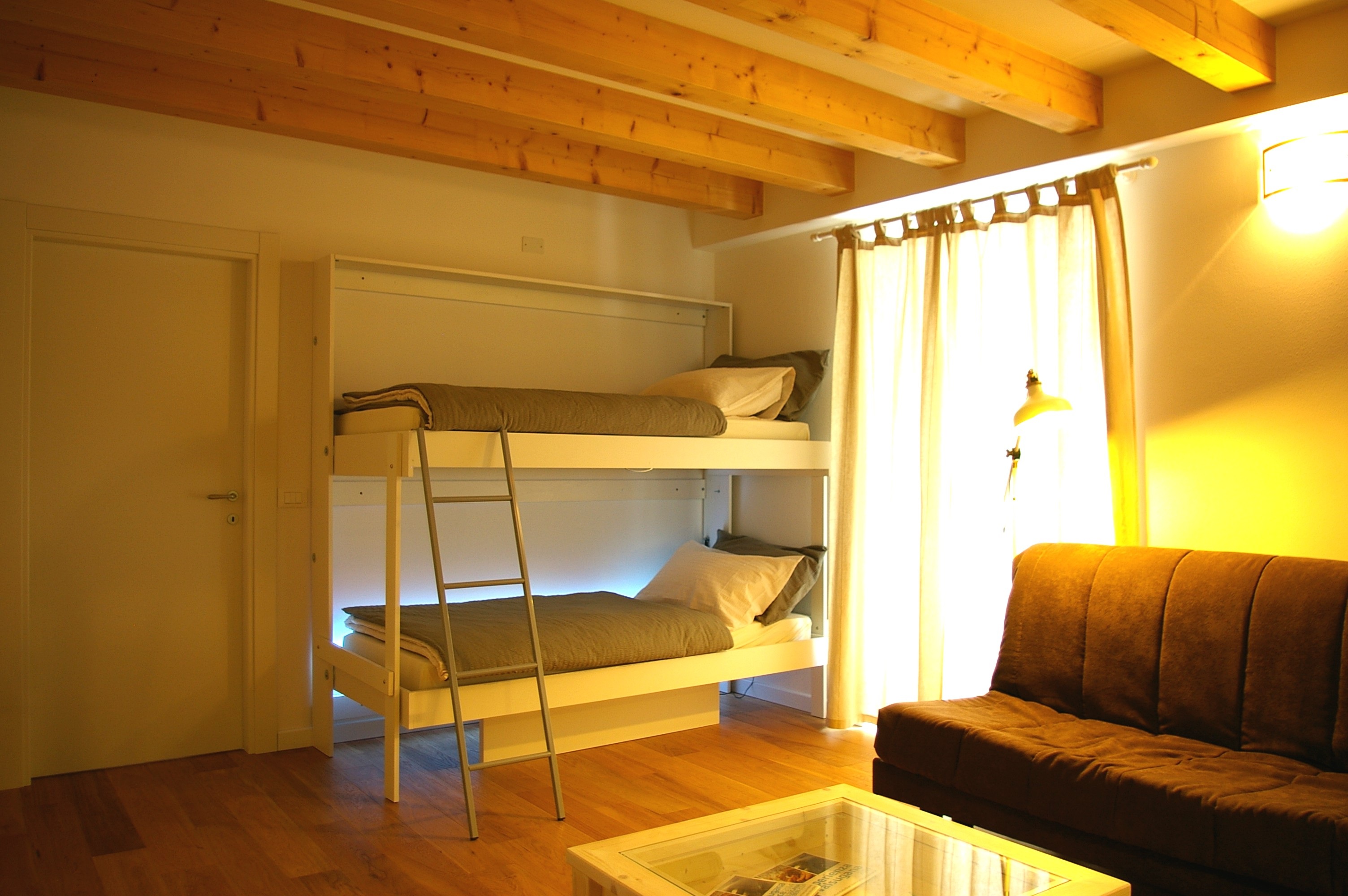 Wall-mounted folding bunk bed, horizontal, 215cm wide. it can also be made in customized sizes.
It takes the place of the traditional bunk bed in the hotels, transforming the quadruple room into a triple opening only the lower bed or just the upper bed.
It is left closed for the conversion of the double room that with the appropriate color and contextualized the double guests will not notice, will appreciate only the beauty of the wall.
Made of plywood of the same width as the concealed bunk bed.
Available in the combined finish or with the seat or sides in natural untreated light walnut wood veneer. Available with or without cushions in removable eco-leather for the sofa version, the depth of the seat can be customized to the size of interest, even chaise long.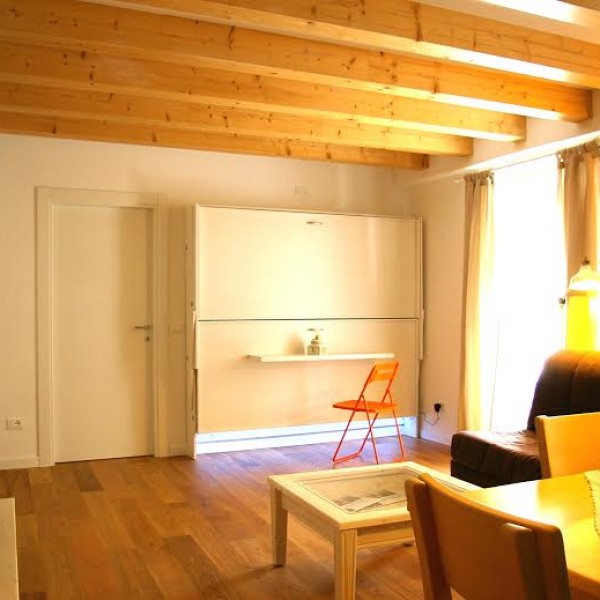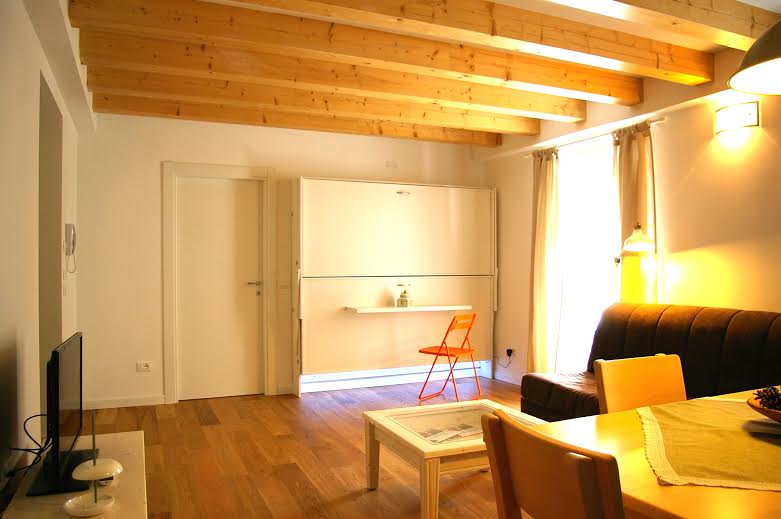 Standard dimensions
Width 216cm depth 25cm Height 202cm
94 cm. depth to open beds
Lower height Bed / Floor 47 cm including mattress
upper height bed / floor 130cm
useful space between the two beds 70cm
mattress width 80cm / 200 / 16H cm
Customizable sizes
height 212 cm depth with open bed 104cm
90cm wide mattresses
height 222 cm depth with open bed 114cm
100cm wide mattresses
The mezzanine suspended from the floor, makes you use the underlying height of about 115cm otherwise customized it uses well 145cm in height.
"Console Double" looks good everywhere.
All the products by Night&Day are available at www.vivilospazio.com
 or www.vivilospazio.it where you can select the more languages.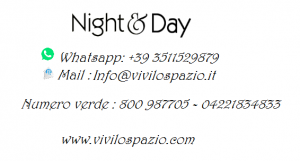 Take a picture with your mobile of where you need to put your furniture and send a message on whatsapp at
+39 3511529879 we can help you choose what you need!