Compact kitchen for furnishing
Night & Day offers a vast range of compact kitchen for furnishing small rooms or hotel rooms, student houses and much more.
Compact kitchen for furnishing
Compact kitchens are exactly what the name suggests: Kitchens that optimize space for tight rooms.
Explaining better, they are purposely designed and built for those small apartments and / or premises that can not afford, for reasons of space, a kitchen that takes up too much space.
This kitchen is the most requested by superior tourist facilities, university houses, hospital accommodation, guest quarters, companies, offices, private individuals.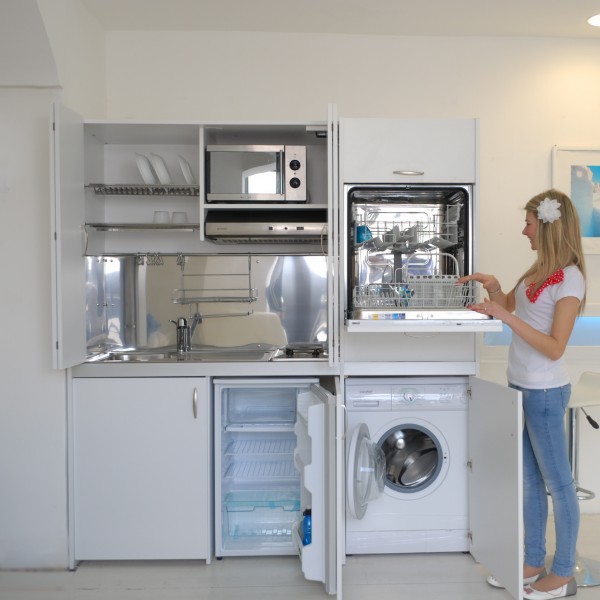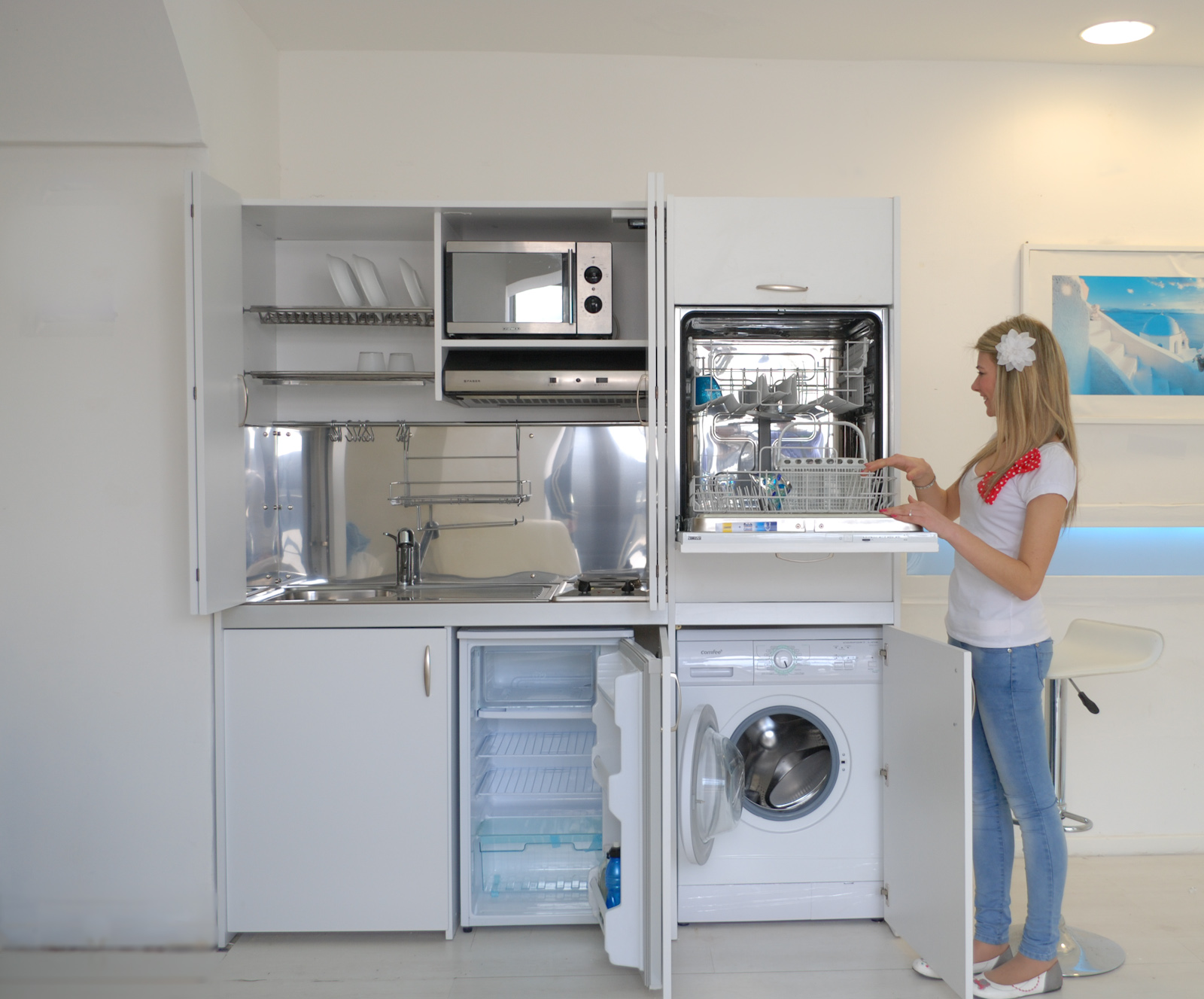 It is already included of:
Two-burner hob in induction or gas-ceramic glass
Sink a tub with the drain from three
Mixer with extractable shower
Filtering hood
Upper shelf
Steel dish rack
140lt fridge / freezer (inserted in the base underfloor)
Supporting rod complete with hooks
Included in the SECOND FLOOR SUPPORT la.60 × 60 cm pushpull
The 62 wide column can be completed with the elements of interest
All this takes only 186 cm, but like all the Night & Day items it is modular and can be adapted to suit your needs.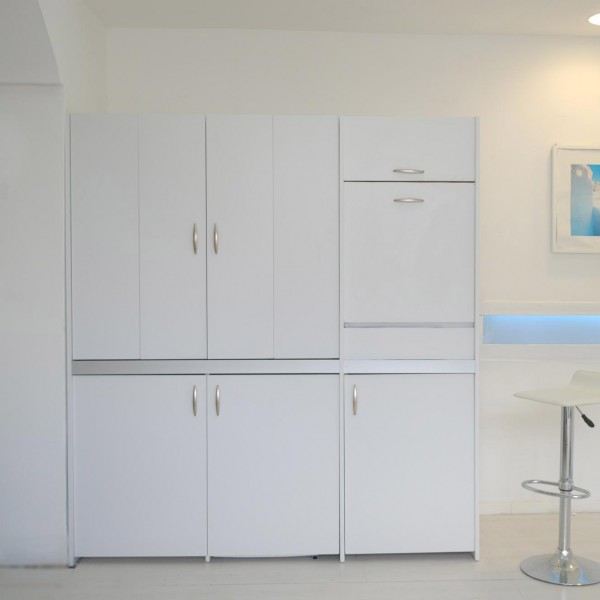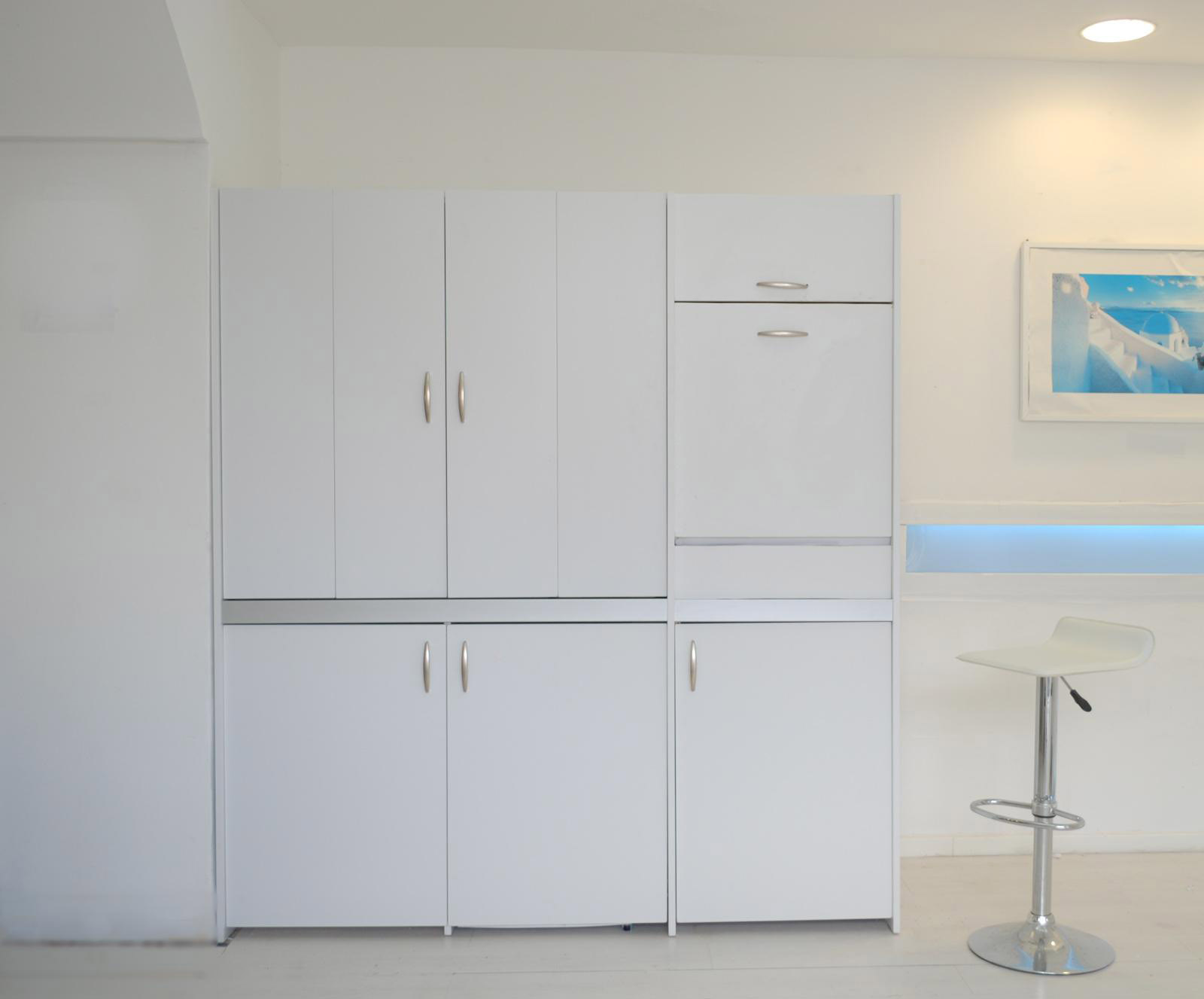 Closed, it is completely camouflaged in any type of environment resulting in an actual wardrobe.
Made entirely of Multilayer Wood is durable and durable.
To arrange the kitchen as a divider of two rooms, we prepare the connections on the left or right side of the kitchen cabinet and with the back completely closed and paneled with plywood suitable to fix panels or mirrors or LED panels of our design and production.
All the products by Night&Day are available at www.vivilospazio.com
 or www.vivilospazio.it where you can select the more languages.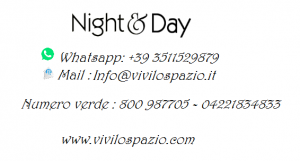 Take a picture with your mobile of where you need to put your furniture and send a message on whatsapp at
+39 3511529879 we can help you choose what you need!