Multiple B & B room decor ideas
With Night & Day you can find many decor ideas for B & B, hotel and to maximize the number of beds in a small space.
Various types of bed can be combined to get in a room where normally you can have one or two beds even four.
One of the decor ideas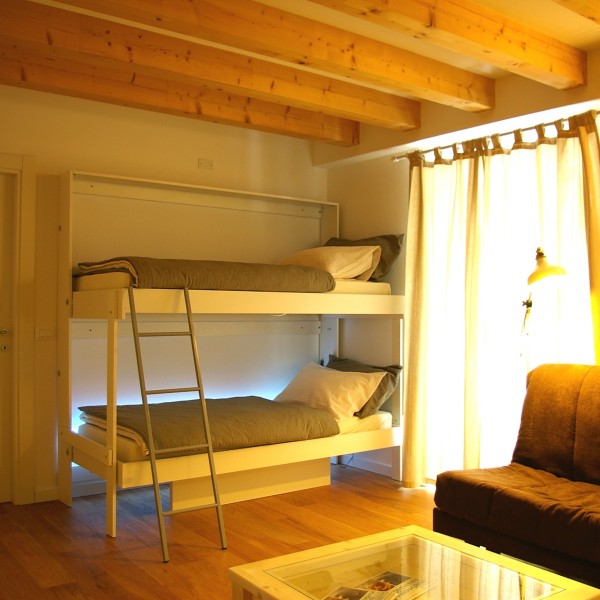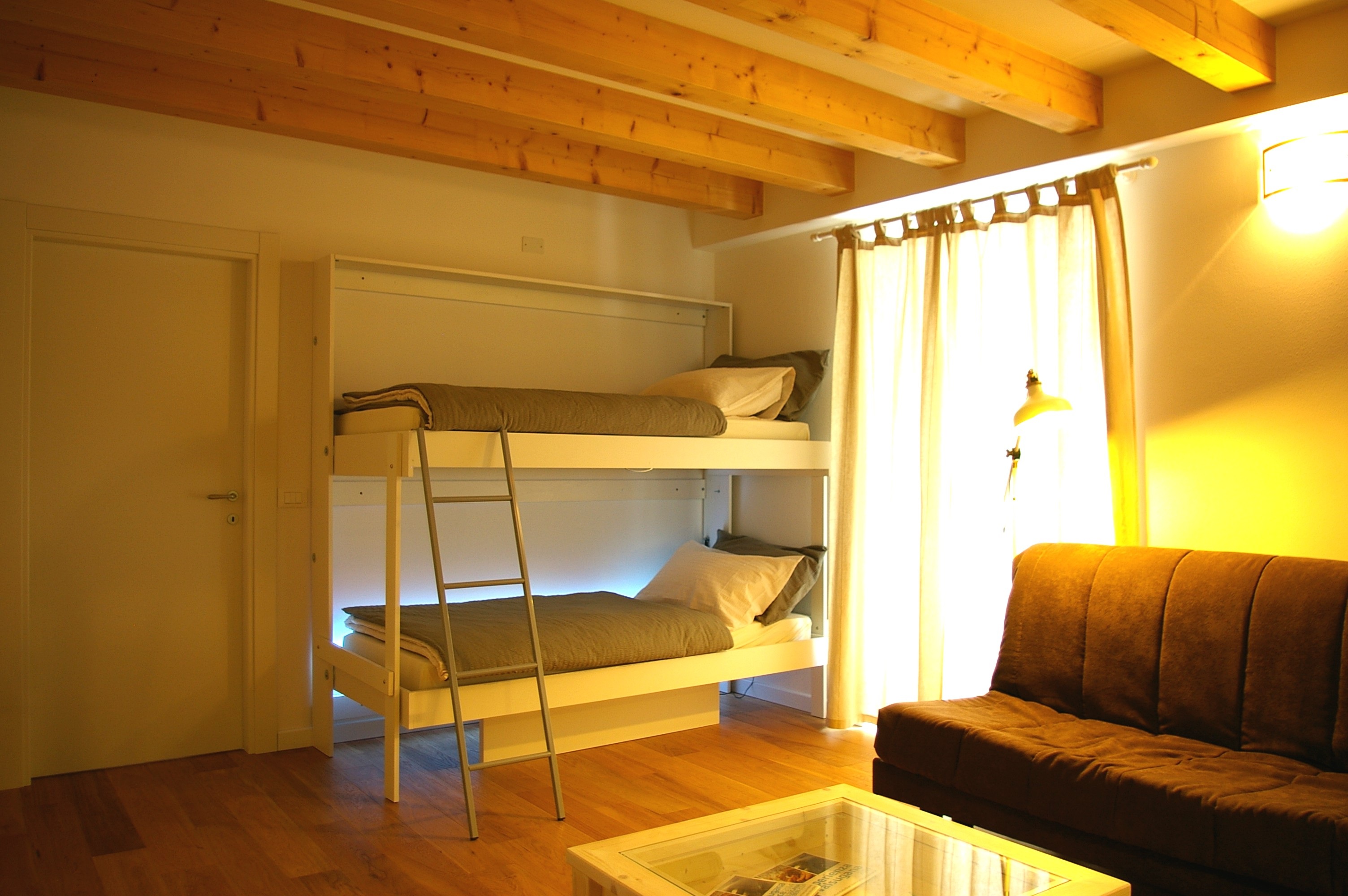 One of the ideas to furnish a room could be to combine a hideaway bunk bed with a double "Console Bed".
Consolle a castello takes the place of the traditional bunk bed in the hotels, transforming the quadruple room into a triple opening only the lower bed or just the upper bed.
You leave it closed for the conversion of the double room that with the appropriate color and contextualized the double guests will not notice, they will appreciate only the beauty of the wall.
FULLY BUILT IN MULTI-LAYED WOOD and built with the attention to details indicated at the bottom of the page, it is perfect in tourist residences, hostels, for students, in the room of children and teenagers.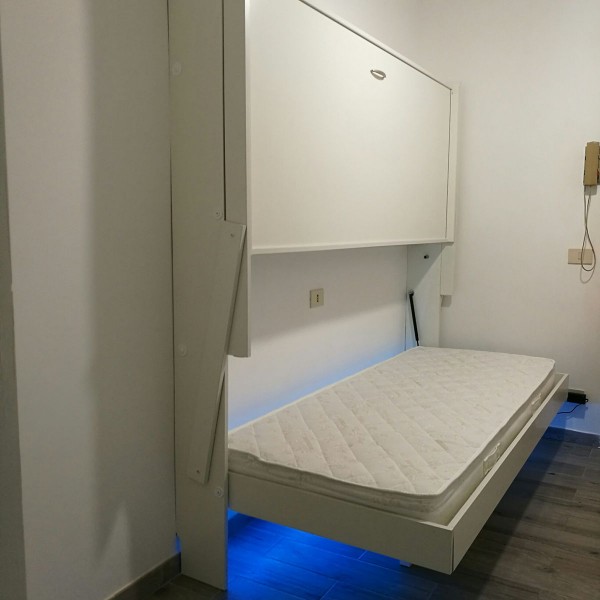 Standard dimensions
Width 216cm depth 25cm Height 202cm
94 cm. depth to open beds
Lower height Bed / Floor 47 cm including mattress
upper height bed / floor 130cm
useful space between the two beds 70cm
mattress width 80cm / 200 / 16H cm
Customizable sizes
height 212 cm depth with open bed 104cm
90cm wide mattresses
height 222 cm depth with open bed 114cm
100cm wide mattresses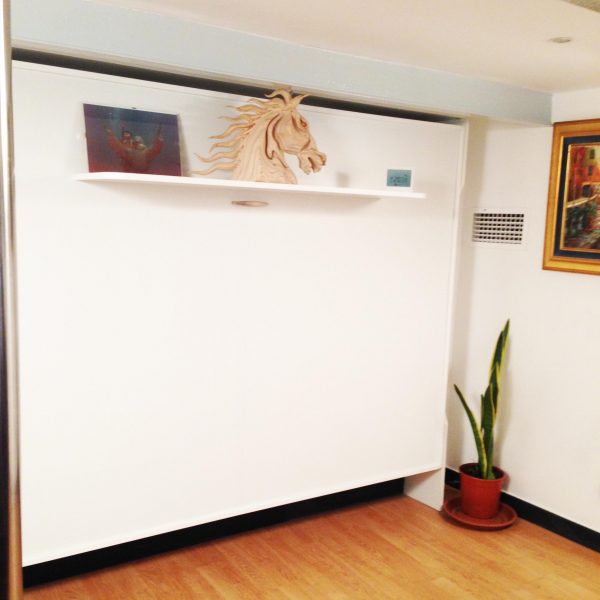 The Double Bed
The production line can be supplied combined with the bed or with contrasting seat or sides, the natural light walnut veneered wood is very interesting.
Excellent for storing not only the pillows and objects but also as a sofa, available with 10cm thick cushions in removable eco-leather, part of the seat can be made to the length and width of interest in the chaise longue model.
The inclusion of the bench / container eliminates the lower shelf of the foldaway bed, which rests on it.
Support of the bed is made up by the shelf 36 mm thick and 28 cm deep that becomes an open bed.
The shelf is shorter than the bed of about 20cm on both the left and right sides, leaves the depth of 25cm of the bed closed, increases the area of ​​the passage, and prevents you from stumbling when the bed is open.
All the products by Night&Day are available at www.vivilospazio.com
 or www.vivilospazio.it where you can select the more languages.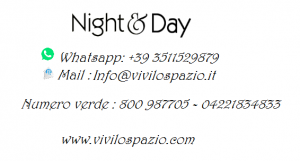 Take a picture with your mobile of where you need to put your furniture and send a message on whatsapp at
+39 3511529879 we can help you choose what you need!