Retractable furniture for university houses
Night & Day offers a wide range of choices to furnish studios with retractable furniture for university houses.
Kitchens for university houses
Everybody knows that the hectic pace of the university does not allow you to enjoy an ad hoc dinner and you make do with what you have.
Night & Day puts you at your service to choose a kitchen suitable for studios and university houses.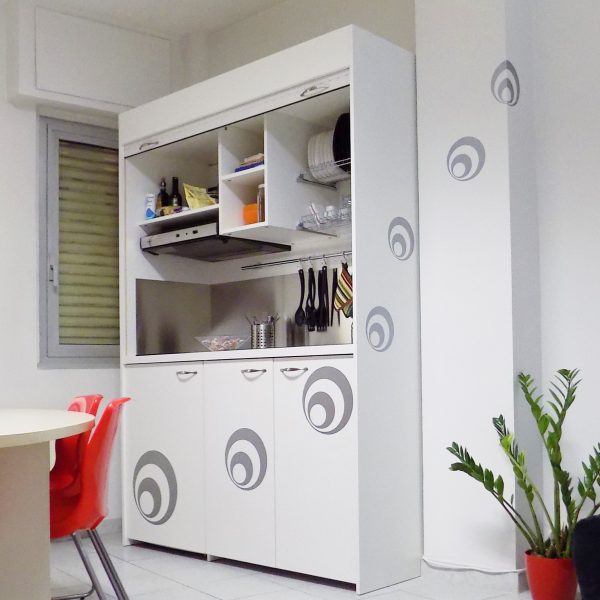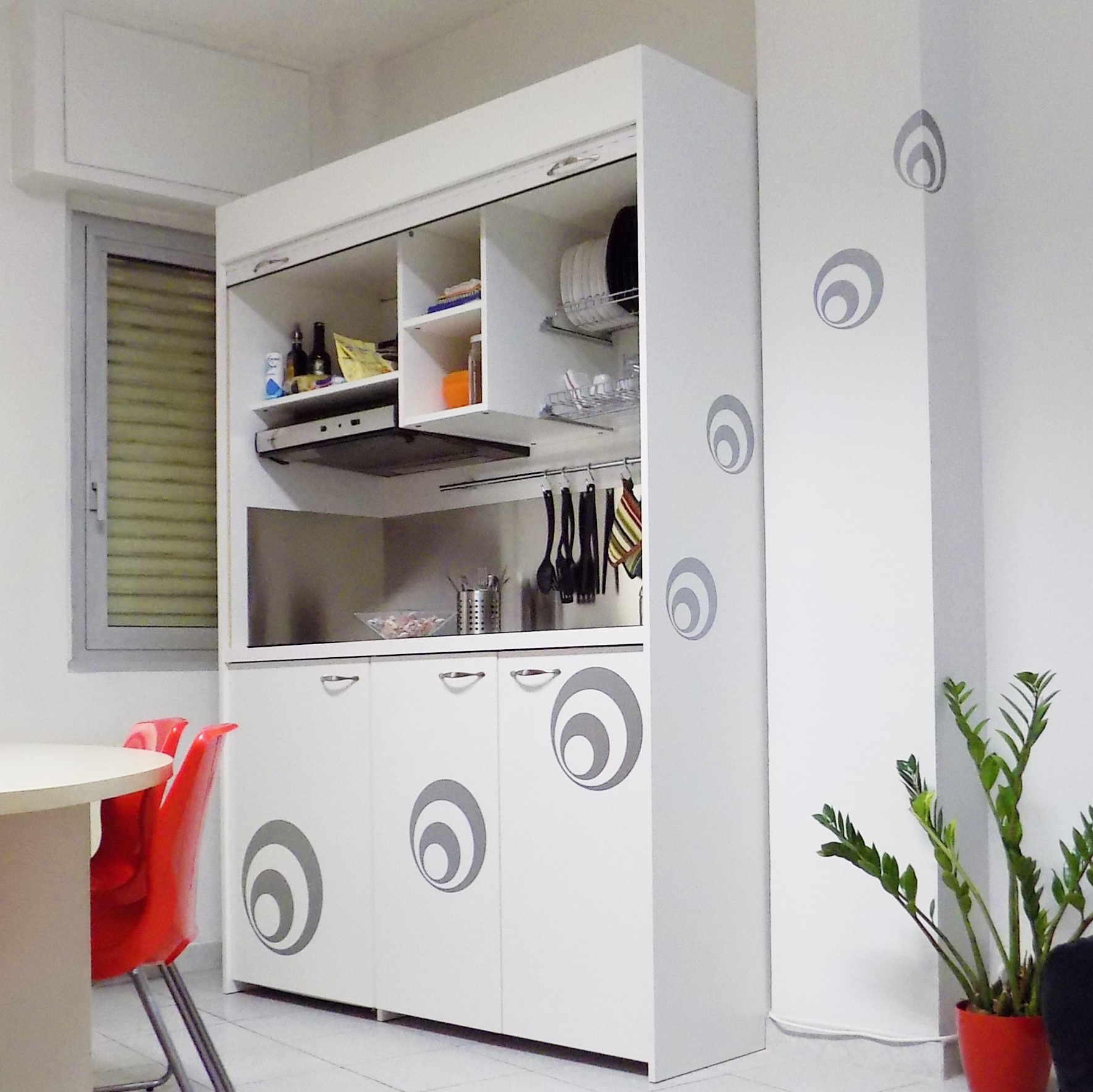 For example, it offers comfortable cupboard kitchens able to meet the needs of homes for university students, offices, studios, schools, hotels, Bed & Breakfast and farmhouses.
INCLUDED of:
Hob with two burners in ceramic induction or 4-ring gas
Sink a tub with the drain from three
Mixer with extractable shower
Filtering hood
N.03 Upper shelves
steel dish rack
140lt fridge / freezer
N.01 containing base of two shelves
Supporting rod complete with hooks
How to choose the one that's right for you?
First of all, attention must be paid to two factors: measures and functionality. A kitchen that has to go to a hotel room must be small, but also extremely safe and functional.
Customization: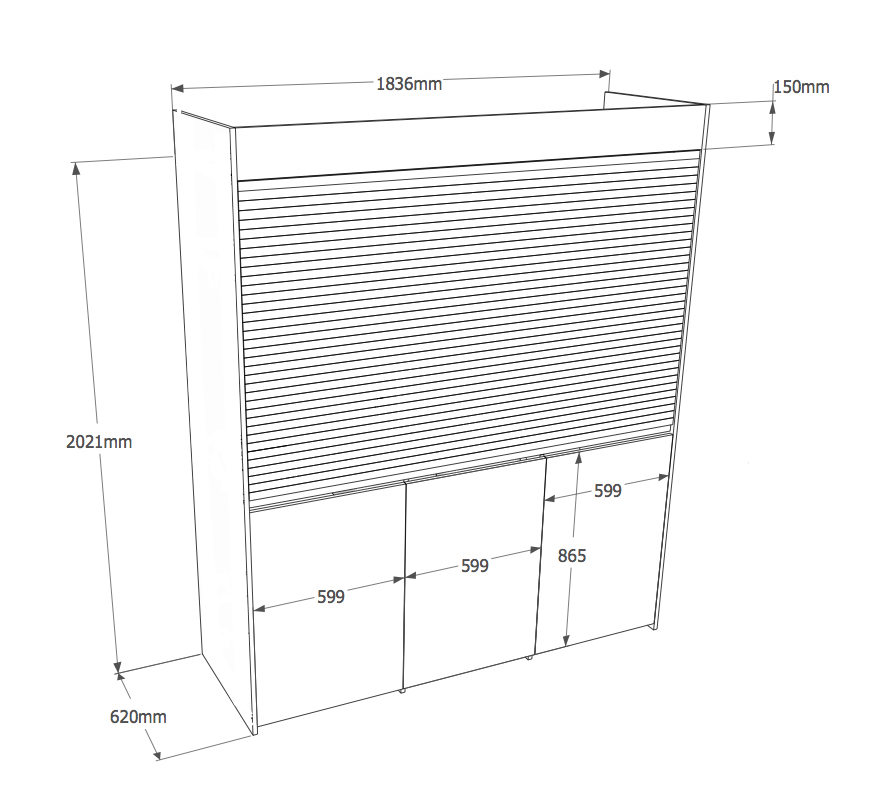 Night & Day offers the possibility to customize your furniture, providing assistance
to its customers right from the choice of what best suits their needs.
You will be helped to compose your kitchen by modulating it as you please, choosing chrome
and style.
All the products by Night&Day are available at www.vivilospazio.com
 or www.vivilospazio.it where you can select the more languages.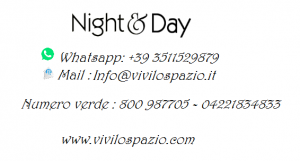 Take a picture with your mobile of where you need to put your furniture and send a message on whatsapp at
+39 3511529879 we can help you choose what you need!