Space saving double bed
It often happens that in small houses there is a need to reduce the space occupied by the double bed.
Night & Day has the solution for you, a space saving double bed!
Space saving double bed
One of the solutions proposed by the company Night & Day to meet the need for an extra bed despite the small space of a small apartment are the wall beds.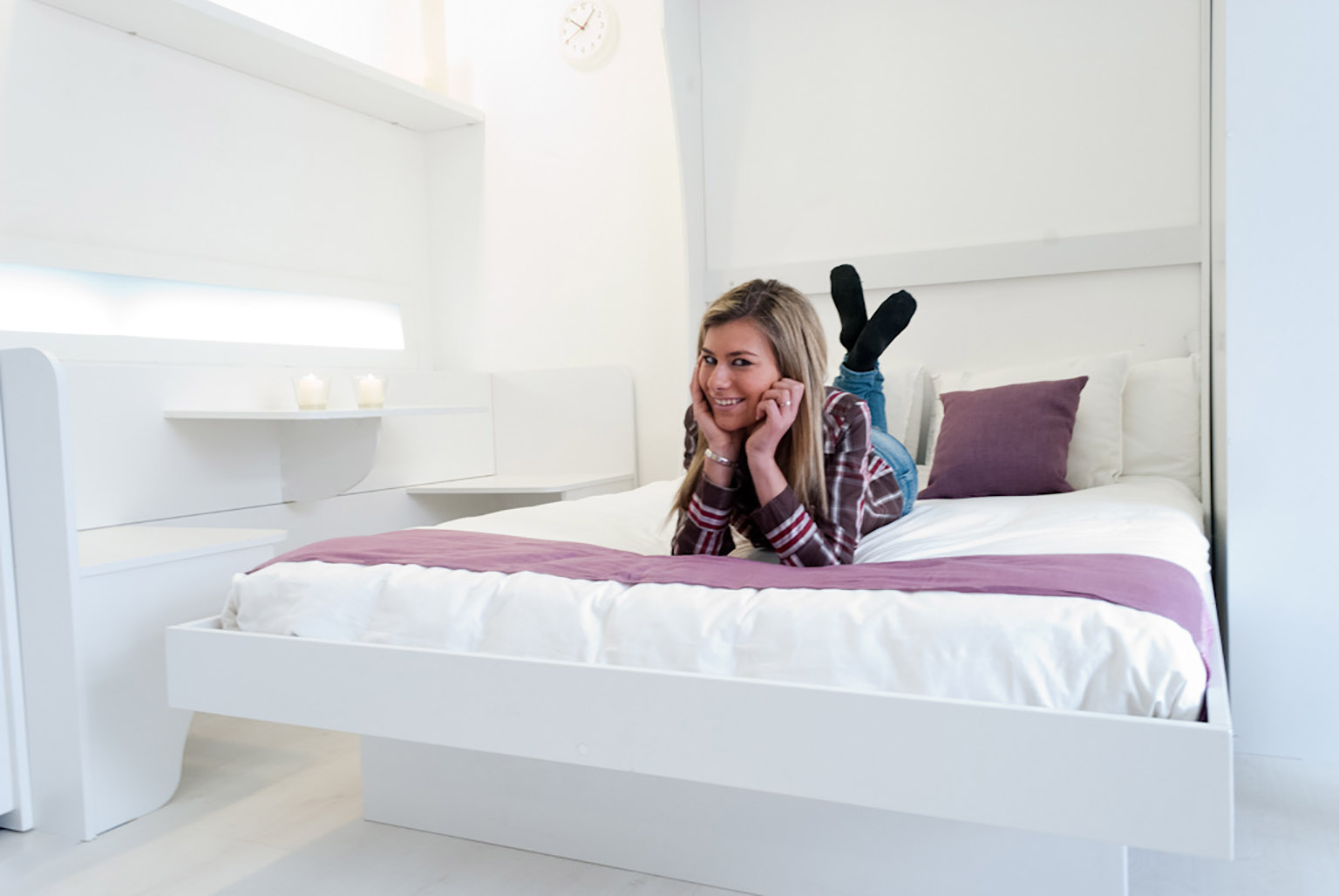 Easy to open and close Night & Day beds are also camouflaged with the surrounding background thanks to the various customizable shades.
Interesting proposal for the complete space-saving studio.
Equipped with the container bench also of the pillows with or without cushions (sofa use also chaise longue).
the details of our wall beds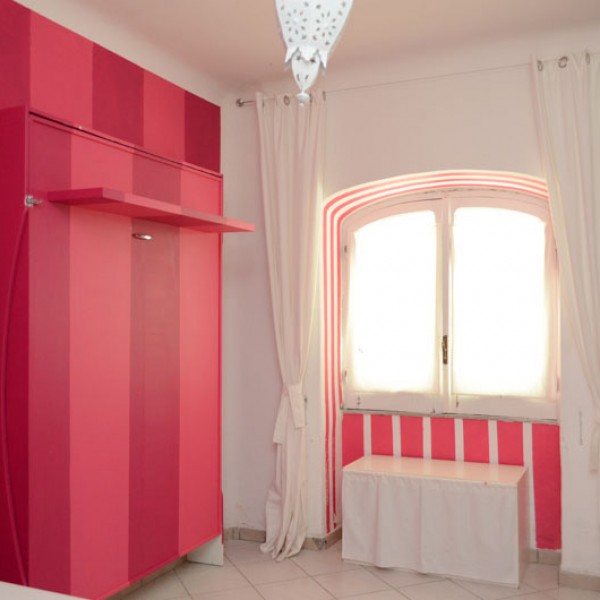 STANDARD DIMENSIONS
Width 182 cm depth 25cm Height 227cm
210 cm. open bed depth
mattress width 160cm / 200 / 16H cm
Height of bed / floor 47 cm including mattress
Customizable sizes
192cm width
170cm wide mattress
Width 202cm
180cm wide mattress
The foldaway double bed with vertical flap opening is made by our company entirely in plywood.
The bed base is not slatted, maintains the reduced depth of the bed closed.
Bed's base is made of plywood (corresponding to the front panel to close the bed), properly orthopedic, equipped with wooden perimeter that holds the mattress.
All the products by Night&Day are available at www.vivilospazio.com
 or www.vivilospazio.it where you can select the more languages.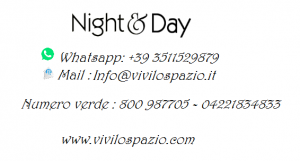 Take a picture with your mobile of where you need to put your furniture and send a message on whatsapp at
+39 3511529879 we can help you choose what you need!