246 cm wide kitchen
A 246 cm wide kitchen complete with all accessories.
246cm wide kitchen by Night & Day
The compact kitchen cabinet is a great compromise between space and completeness.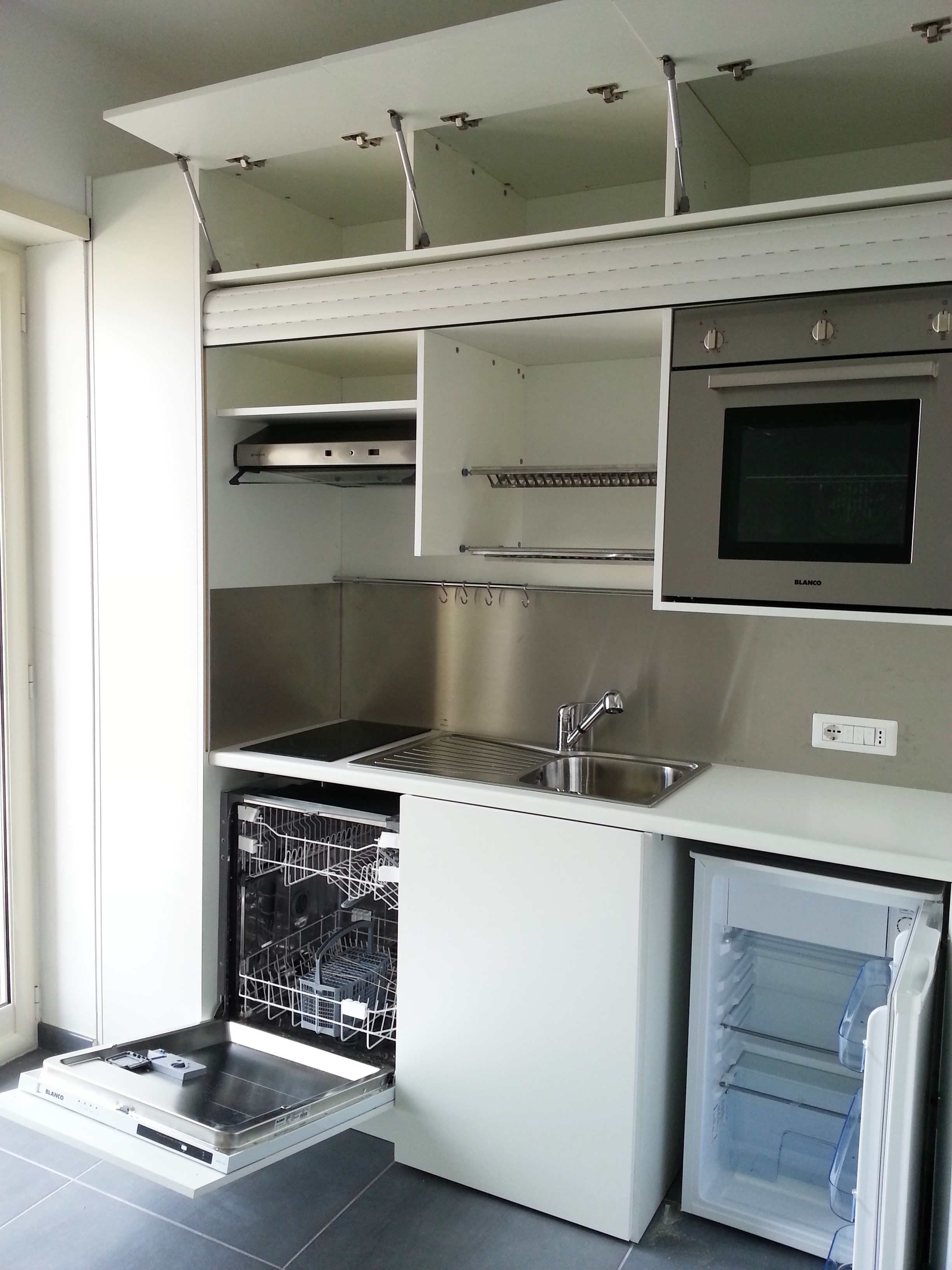 It includes all the accessories that a luxury kitchen may need:
Two-component hob in induction glass or four-valve gas elements

Kitchen closed

Sink DOUBLE basin with the drain from three
Mixer with extractable shower
Filtering hood
N.03 Upper shelves
60cm oven inserted in hideaway suspension
steel dish rack
140lt fridge / freezer
N.01 central storage base of two shelves
Supporting rod complete with hooks
including the SECOND SUPPORT FLOOR la.60 × 60 cm push-pull
The 62 wide column can be completed with the elements of interest
Suitable for any type of structure and / or house.
Excellent for hotels, villas, holiday homes, B & B and farmhouses.
It is also possible to change the modules according to your needs, adding more columns for appliances.
Like all products by Night & Day it is possible to modify the basic colors to adapt them to any type of room.
All the products by Night&Day are available at www.vivilospazio.com
 or www.vivilospazio.it where you can select the more languages.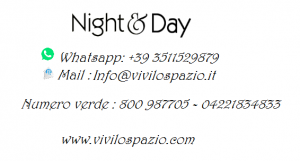 Take a picture with your mobile of where you need to put your furniture and send a message on whatsapp at
+39 3511529879 we can help you choose what you need!