Custom beds
Night & Day realizes custom beds that can adapt to the needs of each client.
Custom beds we realized :
Night & Day has made beds and furniture tailored to various customers.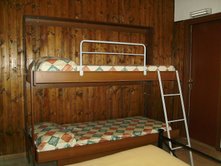 One of many was for "La Quercia" of Orte Lazio writing:
"We are completely satisfied with the purchase made and meeting our needs and expectations.
Our B & B counts customers passing through and the double console with its functionality and practicality allows us to satisfy
at the same time requests for quadruple rooms "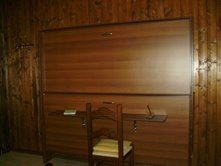 A "Double console" was created for them (Link to the product)
With standard dimensions of:
Standard dimensions
Width 216cm depth 25cm Height 202cm
94 cm. depth to open beds
Lower height Bed / Floor 47 cm including mattress
upper height bed / floor 130cm
useful space between the two beds 70cm
Personalized, adapting the measures to their needs and color so as not to be out of tune with the environment.

Another customer was the Hotel "Garni Francesin di Livigno" that satisfied wrote about us:
"I had seen the folding beds on your site and, I must say that as always when you buy something from a website, without having seen and touched the goods you are always a bit 'skeptical, but I had to change your mind, the votri folding bunk beds are excellent and, to my every request during the order, I was very well followed. "
"I really recommend them, Cristiano Ponti Hotel Garni Francesin"
All the products by Night&Day are available at www.vivilospazio.com
 or www.vivilospazio.it where you can select the more languages.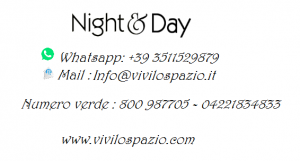 Take a picture with your mobile of where you need to put your furniture and send a message on whatsapp at
+39 3511529879 we can help you choose what you need!